This is my second posting of the day to see Crafts 4 Eternity posting please see below.
Another week closer to the big day says she ducking!!!! It is time for another Challenge to start over at
Totally Papercrafts
. This weeks theme is
One for the Boys.
This is the choice of our lovely
SUE
This fitted in nicely for me as I was asked by a lady in my apartment block to make a card for her Grandson's 15th Birthday. He spends all his time either playing football or on the computer.
Our Sponsor this week is:-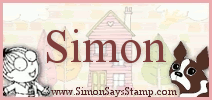 My A5 landscape DT Card
Products Used
Digi Image:- Computer Boy from Mo's Digital Pencil
Promarkers
Dp's :- Complete Boy - Item#TBB001 - My Mind's Eye
Numbers:- Cuttlebug Alphabet/Numbers Die
Sentiment:- Computer Generated
Buttons:- Woodware punch - Threaded with Baker's Twine
Hope you have fun with this Challenge and thank you for looking.
I wish to enter this for:-
http://artisticinspirationscrafts.blogspot.co.uk
/
Ch#18 - Anything Goes
http://ilovepromarkers.blogspot.co.uk/
Ch#146- Anything Goes
http://ppp-makeitmonday.blogspot.co.uk/
Ch#118 - Anything Goes
http://craftsandmechallenges.blogspot.co.uk
/ Ch#113 - Anything Goes with Optional Extra
http://notrealstamps.blogspot.co.uk/
- Anything Goes
http://onestitchatatimechallenge.blogspot.co.uk/
Ch#142 - Anything Goes
http://papelitosstamps.blogspot.co.uk/
Ch#22 - Anything Goes
http://pennyschallenges.blogspot.co.uk/
Ch#105 - Anything Goes
http://pinandtack.blogspot.co.uk/2012/12/spark-your-creativity-now-challenge-4.html
- Anything Goes
http://avadareschallengeblog.blogspot.co.uk/
Ch#6 - Anything with a Digi
Hugs
XXXXX