Morning Peeps. The time will really go fast now, first days of December under our belt now the rest will zoom by. We will blink and then it will all be over for another year!!!
It is time again for another Challenge to start over at
Creative Card Crew
. This fortnights Challenge is
STAR.
Our sponsor is:-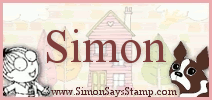 The prize is :- $20 Voucher to spend in their shop
My 6 x 6 Square DT Card
I
tried to do a CAS card today. Something that I don't really succeed at!!!!
Products Used
6 x 6 Card Blank
6 x 6 Embossalicious Embossing Folder
Red/Gold and Silver Mirri Card
Star die from the LR0183 set - Marianne Designs - Cut Three times
Sentiment Banner/Ribbon and Gem from my Stash.
Thank you for looking and have fun.
I wish to enter this for:-
http://artisticinspirationscrafts.blogspot.co.uk
/ Ch#18 - Anything Goes
http://cardmakinmamas.blogspot.co.uk/
Silver and Gold
http://craftsandmechallenges.blogspot.co.uk
/ Ch#112 - Ribbon or Trim
http://fabnfunkychallenges.blogspot.co.uk
/ Ch#149 - Use Three of Something
http://fatpageswithattitude.blogspot.co.uk
/ Ch#28 m- Anything Goes
http://fussyandfancychallenge.blogspot.co.uk
/ Ch#77 I love Christmas
http://lollipopcrafts.blogspot.co.uk
/ Ch#95 Happy Holidays
http://ppp-makeitmonday.blogspot.co.uk
/ Ch#118 - Anything Goes
http://natalieandamy.blogspot.co.uk
/ - Winter Wishes
http://onestitchatatimechallenge.blogspot.co.uk
/ Ch#142 - Anything Goes
http://paperplaytime.blogspot.co.uk
/ Ch#90 Christmas Colours
http://paperprettiesblog.blogspot.co.uk
/ PPMC68 - Use a Ribbon
Spark Your Creativity Now
/ Ch#4 Anything Goes
http://pixieduststudiopixiechallenge.blogspot.co.uk
/ Winter Holiday Creations
http://www.tammyscrapincorner.com
/ Ch#39 - Anything Christmas
http://www.craftdoormagazine.com
/ Ch#47 - Anything Goes
http://toptiptuesday.blogspot.co.uk
/ Ch#91 - Christmas
Hugs
XXXXXXXXXX