Morning peeps. My card today is my DT card for the
Totally Papercrafts
Challenge that is about to start. Our theme this week is
Twinkle, Twinkle, Christmas Star
. Sorry that "C" word again. This time you can not blame me it is the choice of our lovely
Laine
. Don't shout at her too loudly as she is a lovely lady. Lol!!!
Our sponsor is:-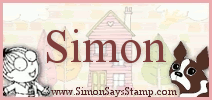 Prize is $25 Gift Voucher to spend in their on line shop.
My A5 Portrait DT Card
Products Used
Stamp:- ? Sorry I have this stamped twice in my box. I use to go to two different craft clubs where I use to live and we use to share stamps. I obviously didn't use this on the evening and unusual for me I haven't written the name on the back. Would love to know as it was great to work with.
Promarkers.
85 Crystal - Art Institute Glitter - On the fur trim.
Twinklets - Diamond Dust - For the snow.
Card stock - Main Card:- Navy
Matting Card - Irridescent Gold Dust - Limetree Craft.
Dp:- Christmas Collection - A Winter's Tale - Daisy and Dandelion - A5 Paper Pack - DND1601900.
Stars - Holographic Peel Offs from my stash.
Sentiments - Computer Generated.
Thank you for looking and have a great time in the Challenge and good luck.
I would like to enter this for:-
By the Cute & Girly
~ Twinkle Twinkle Little Star
Dream Valley Challenges
#44 ~ Glitter and Bling
Whimsy Stamps Inspirations Challenge
#52 ~ All Things Sparkly
Inky Impressions
#83 ~ Lots of Layers
Party Time Tuesdays
#92 ~ Anything Goes
www.craftdoormagazine.com - Ch#42-Anything Goes
http://onestitchatatimechallenge.blogspot.co.uk - Ch#137 - Make 1 For Christmas
Spark Your Creativity Now Ch#3 - Anything Goes
http://fatpageswithattitude.blogspot.co.uk - Ch#26 - Add a Sentiment/Anything Goes
http://challenges4everybody.blogspot.co.uk Ch#6 - Anything Goes
http://cardmakinmamas.blogspot.com - Anything,You Say
http://avadareschallengeblog.blogspot.co.uk - Ch#5 - Christmas or Hanakkah
http://anythingchallenge.blogspot.com - Ch#79 - Anything Goes
http://thecraftypad.blogspot.co.uk - Ch#194 - Christmas is Coming
http://craftyannschallengeblog.blogspot.com - Ch#77 - Christmas in October
ppp-makeitmonday.blogspot.co.uk - #113 - Anything Goes
Hugs
XXXXXX