Hi Folks. It is time again for another Challenge to start over at
Creative Card Crew
. This fortnight's theme is
SILVER and BLUE.
Don't faint I haven't made a Christmas card this time. Lol!!!!
Our sponsor is:-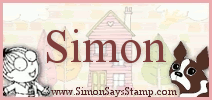 The prize is $20 Gift voucher to spend in their online shop.
My A5 Landscape DT Card
Products Used
Pyramage image/flower and bp are by Linda Ravenscroft Designs - Anemone - Wildflower
Picked out with Silver Star Glitter pen - Sakura - (Shows in sunlight)
Main card stock - Deep Ocean Shimmer - Limetree Craft
Mirri Card
Silver Glitter ribbon from my stash
Thank you for looking and have fun in the Challenge.
I would like to enter this for:-
http://anythingchallenge.blogspot.com
- Ch#79 - Anything Goes
http://bearlymine-challenges.blogspot.com
- Ch#60 - Anything Goes
http://glitternsparklechallengeblog.blogspot.co.uk
- Ch#5 - Anything but a Square or Glitter and Sparkly
http://pileitonchallenge.blogspot.com
- Make it Sparkle
ppp-makeitmonday.blogspot.co.uk
- #114 - Anything Goes
http://onestitchatatimechallenge.blogspot.co.uk
- Ch#138 - Anything Goes
http://papelitosstamps.blogspot.co.es
- Ch#19 - Anything Goes (opps - Sorry I didn't use a stamp)
http://paper-craftingjourney.blogspot.co.uk
- Ribbon or Twine
Spark Your Creativity Now
- Ch#3 - Anything Goes
http://thecraftypad.blogspot.co.uk
- Ch#195 - Anything Goes
Hugs
XXXXXXXXXXX