Morning peeps. Gorgeous day here today but yet again it is a scheduled post so it could be doing other things. We are off to a Fish and Chip lunch today as a new Fish and Chip place has opened here. So we will give it a try. Saves me cooking or should I say hubby as I can't do the cooking any more as I dropped things or burn myself with my arthritis.
It is time again for anothe super Challenge to start over at
TOTALLY PAPERCRAFTS
the theme this week is
Shaped Cards
. This is the choice of our lovely
SUSAN
Our sponsor this week is:-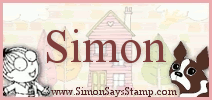 The prize is:-
$25 Gift Voucher to spend in their online shop.
My DT Card Standing Up
My DT Card Laying Down
Products Used
Stamp - Teddy with Penguin - L.O.T.V.
Promarkers
DI - Stormy Sky - Tumbled Glass - Shabby Shutters
Dies:- S4-114 - Standard Circles Large
S4-249 - Big Scalloped Circles Large
LF-249 Grand Big Scalloped Circles - Spellbinders
LR0121 - Poinsettia1
LR0122 - Poinsettia
LR0123 - Snowflakes - Marianne Creatables Designs
Glitter Card - White
DP:- A Winter's Tale - Daisy and Dandelion - DND1601900
85 Crystal Glitter - Art Institute Glitter
Twinklets - Diamond Dust
Sentiment Ticket - Crafty Ann's
Have a super time with this Challenge and good luck.
Update:- Oops just noticed it is the same image as my card yesterday! This was a scheduled posting so forgot this was appearing today. Lol!!!!
I wish to enter this for:-
http://craftsandmechallenges.blogspot.com
- Ch#104 - My Sentiments Exactly
http://craftyhazelnutschristmaschallenge.blogspot.com
- Ch#92 - All Wrapped Up
http://delightfulsketches.blogspot.com
- Winter Holidays
http://disdigidesignschallenge.blogspot.co.uk
- Animals Acting Like People
http://incywincydesigns.blogspot.co.uk
- Bears-Bears-Bears
ppp-makeitmonday.blogspot.co.uk
- #109 - Anything Goes
www.papercraftstar.blogspot.com
- Ch#115 - Anything Goes
Spark Your Creativity Now
- Ch#2 - Anything Goes
www.craftdoormagazine.com
- Ch#38 - Anything Goes
http://anythingchallenge.blogspot.com
- Ch#77 - Animals
http://pennyschallenges.blogspot.co.uk
- Ch#96 - Diecuts and Punches
http://liliofthevalleythursdaychallenge.blogspot.com
- Christmas card for the Boys
Hugs
XXXXXXXX