Morning peeps. I hope you are all well? It is time once again to start another great Challenge over at
CREATIVE CARD CREW
. This fortnight's theme is
"BIRD"
Your creation must have a bird somewhere on it.
Our sponsor is:-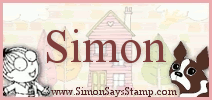 Prize is $20 Gift Voucher to spend in their online shop.
My 6 x 6 Square DT Card
Products Used
Wooden Stamp:- Humming Bird - Anita's SizeJ
Promarkers
Crystal Glamour Dust
DI - Spun Sugar
Stickles - Lime Green-Waterfall
Large Corner Punch - X Cut
DP:- Brenna Item#833 - Fancy Pants Design
Pink Stardream Card
Embossing Folder
Flower:- The Roosevelt Col Eleanor - Item#543891 - Prima Flowers
Have a great time playing this Challenge.
I wish to enter this for:-
http://craftuscrazy.blogspot.com
- Ch#27 - Halloween and/or Anything Goes
http://craftysentiments.blogspot.com
- Anything Goes
http://deliciousdoodleschallenge.blogspot.com
- Ch#5 - Flowers
ppp-makeitmonday.blogspot.co.uk
- #110 - Anything Goes
http://papelitosstamps.blogspot.com.es
- Ch#15 - Anything Goes
Spark Your Creativity Now
- Ch#2 - Anything Goes
http://pixieduststudiopixiechallenge.blogspot.co.uk
- Anything Goes
www.craftdoormagazine.com
- Ch#38 - Anything Goes
http://littlemissmuffetchallenges.blogspot.com
- Ch#45 - Simplicity
http://incywincydesigns.blogspot.co.uk
- Anything Goes
http://toptiptuesday.blogspot.com
- Ch#87 - Things with Wings
http://tuesdayalchemy.blogspot.co.uk
Ch#35 - Anything Goes
Hugs
XXXXXXX