Morning peeps. It is Friday again and it is time once again to play another great Challenge over at
TOTALLY PAPERCRAFTS
. Our theme this week is
MONOCHROMATIC CARDS
and is the choice of our lovely
ANNE
.
Our sponsor is:-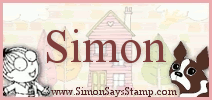 The prize is $25 Gift Voucher.
My A5 DT Card
Products Used
Digi Image:- Rebecca - Sugar Nellie
Sentiment Digi - Crafty Ann's
Promarkers
DI - Victorian Velvet
DP:- McKenna - Code 624979 - K and Company
Dies and Punches:- Madera Corner - Style 98237 - Memory Box
Mega Nesties - Curved Rectangles-S5-006-Spellbinders
Small Corner Punch - X Cut
Flower:- The Roosevelt Col Edith - Item #543914 - Prima Flowers
Thank you for looking and have fun playing the Challenge and Good Luck.
I wish to enter this for:-
ppp-makeitmonday.blogspot.co.uk
- #100- Anything Goes
http://paper-craftingjourney.blogspot.co.uk
- Anything Goes
http://scrap-creations1.blogspot.com
- Anything Goes
http://charismacardz.blogspot.com
- ~30 - Pink+1
http://digitaltuesdaychallenge.blogspot.com
- Monochromatic
thestampingboutiquechallengeblog.blogspot.co.uk
- #44 - Anything Goes
twistedtuesdaychallenges.blogspot.ca
- Anything Goes
critterchallengeblog.blogspot.co.uk
- #126 - Anything Goes
craftingwhenwecanchallenges.blogspot.co.uk
- #23 - Monochrome
Hugs
XXXXXXXXX