Morning peeps. It is Saturday and it is time to start our last Challenge of the year over at
CRAFT YOUR DAY'S AWAY
. This challenge will be a month long challenge and our next one will be starting on the
7th January 2012.
Gulp!
that sounds a long way away. On to this times challenge, our theme this time is
"Snowmen"
and has been picked by our lovely
AMANDA.
My DT Card
For my card I have used "Giordano Christmas Creations" CDROM by
Joanna Sheen
. I have printed one of the shaped cards from this great CDROM. I have layered five layers of decoupage but have only used 1mm tape on each layer so not to make it too high. I have glittered the last layer using "85 Crystal" from
Art Institute Glitter.
I enjoyed using one of my CD's for a change instead of Digi images or stamps.
Have a great time with this challenge and behalf of myself and the
CYDA
team I wish you a
MERRY CHRISTMAS
and a
HAPPY NEW YEAR
and hope to see you joining us next year.
Oops, nearly forgot our sponsor is:-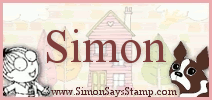 The prize is $10 to spend in their online store.
I am entering this for:-
http://abcchristmaschallenge.blogspot.com
- Y is for Yipee!!! Christmas is almost here!
http://ceschallenges.blogspot.com
- Ch#65 - A Traditional Christmas
http://paper-craftingjourney.blogspot.com
- Christmas Challenge
http://pollycraftchallengeblog.blogspot.com
- Ch#120 Christmas Fun
http://joannasheenchallenge.blogspot.com
- Ch#1 - Christmas Wishes
http://paperplaychallenges.blogspot.com
- Wk#49 - Snowmen
http://shellysimagesblog.blogspot.com
- There's Snow business like snow business/ after entered one of those, Anything Goes.
http://cardmakinmamas.blogspot.com
-Ch#35 Christmas
http://mymumscraftshopchallenges.blogspot.com
- Ch#35 - Traditional Christmas
Hugs
Cathy
xxxxx