Morning you lovely bloggers. It is time again for another super Challenge over at
CRAFT YOUR DAY'S AWAY
. This fortnight's theme is
VINTAGE.
DT Easel Card from front.
DT Easel Card from slight angle.
Our sponsor this fortnight is:-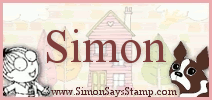 They are offering a super $10 voucher to spend online in their store.
My card this time has been made using "Victorian Christmas" CDROM by
Joanna Sheen
. The bp's and image are all from this super CDROM. The image has been glittered using "85 Crystal Glitter" from
Art Institute Glitter
. The holly berries have been stickled with "Xmas Red"
Stickle
s.
I don't think either show up in the photo though. The sentiment is computer generated. The image and sentiment have been mounted using "Fleur De Lis Rectangles" S4-317 by
Spellbinders
. Poinsettia's have been cut using LR0121 "Poinsettia 1" & LR0122 "Poinsettia" by
Marianne Design
. The leaves have been cut using "Leaves#1" by
Little Claire Desi
gn.
The lace is fom my stash.
I hope you enjoy this super Challenge and good luck.
I am entering this for:-
http://craftyhazelnutschristmaschallenge.blogspot.com
Ch#26 - Anything Goes
http://paper-craftingjourney.blogspot.com
Ch#13 - Anything Goes + Blog Hop
http://ceschallenges.blogspot.com/
Ch#42 - Anything but a Square
http://craftyannschallengeblog.blogspot.com
Ch#43 - Christmas in June
Hugs
Cathy
xxxx